Customer satisfaction is a contruct in which the subjective expectations of the customer are compared with their actual experience after making a purchase.
What are the factors that influence customer satisfaction and what measures can a company take to adapt its offering to better match the needs of the customer. To find that out, we go on a search for traces on the big issue of customer satisfaction.
Every customer has individual expectations, wishes and demands for their purchase as well as for their provider. Let's call the sum of these expectations 'the target state'. The customer subconsciously compares this with the actual state of the experience, i.e. the comprehensive performance of the product provider as perceived by them. There are different ways this comparison can turn out. If the actual and target states are close, the customer is usually satisfied. On the other hand if they are far apart, the customer is either disappointed with the experience or in the better case: they get an unexpected WOW experience.
If everything meets our expectations, we are satisfied. When the experience exceeds our expectations however, the possibe effect is much greater. Such a pleasantly surprised customer will buy from us again and again and even recommend our product to their acquaintances. Every business should aim to exceed their buyer's expectations. This will lead to customer loyalty, or better still, creation of brand evangelists. Trying to deliver a wow customer experience goes a long way in building a following for your brand.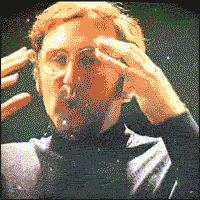 Never before has high customer satisfaction been more important than in today's digital age. Where every potential guest or buyer can get an idea of the expected performance before visiting your store even once.
A very satisfied customer will likely come back to your business and become a regular customer. Repeat customers are demonstrably more likely to pay higher prices, make their shopping carts fuller and even shop spontaneously.
In the best of cases, some customers publicly express their satisfaction on rating portals. There is no advertising as authentic and unadulterated as such reviews for a company. These free endorsements are more effective than paid ads, and do not deduct anything from your advertisement budget.
A dissatisfied customer could migrate to competition as an unvoiced complainer. In worse cases, however, he shares his dissatisfaction before that as mouth to mouth propaganda with other potential customers. In this way, our dissatisfied customer makes himself heard about his frustration, about the subjectively inappropriate product behavior or a lack of its quality.
The worst case for us as an entrepreneur would be for their bad experience to become a widely shared review and grab attention of prospects. This is where quick and flexible action counts; this is the only way to reduce the negative perception created from the documented bad experience.
A personalised response to a dissatisfied customer's review conveys that your company cares about improving its customer experience. This course of action will have a positive effect on buying decisions of potential customers and hence also on the financial wellbeing of your company.